Racing enthusiasts and regular riders know the Akrapovic brand very well. For more than 30 years now, this company has been a reliable source of high-performance exhaust systems and slip-on mufflers for a wide range of motorcycles. Akrapovic uses cutting-edge technologies and the best materials in their state-of-the-art manufacturing facilities. The company owns a titanium foundry, which allows them to create new and improved alloys and manipulate this extremely lightweight but strong metal much easier resulting in beautifully crafted constructions that may be combined with carbon fiber parts to form perfect exhausts that perform, look, and sound better.
It's no surprise that the Akrapovic brand gained so much popularity among racing enthusiasts and everyday riders. The company's products can meet the needs of the most demanding users adding horsepower and torque while reducing the overall weight of the motorcycle. Check out the line of 4-1 racing exhausts by Akrapovic available at our store.
Akrapovic® S-Y10R14-HX2T - Racing 4-1 Titanium Exhaust System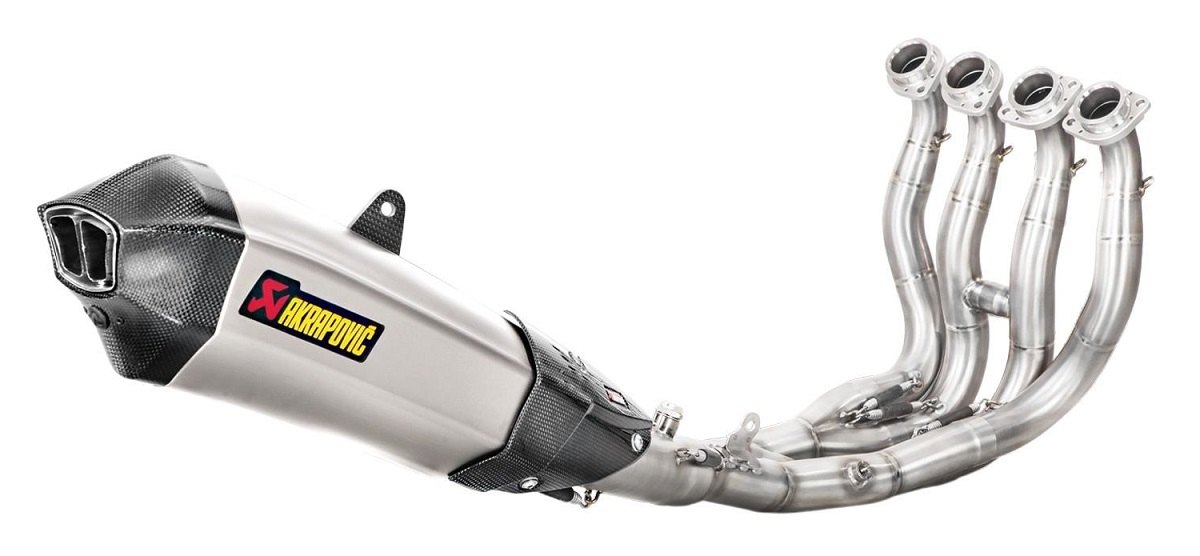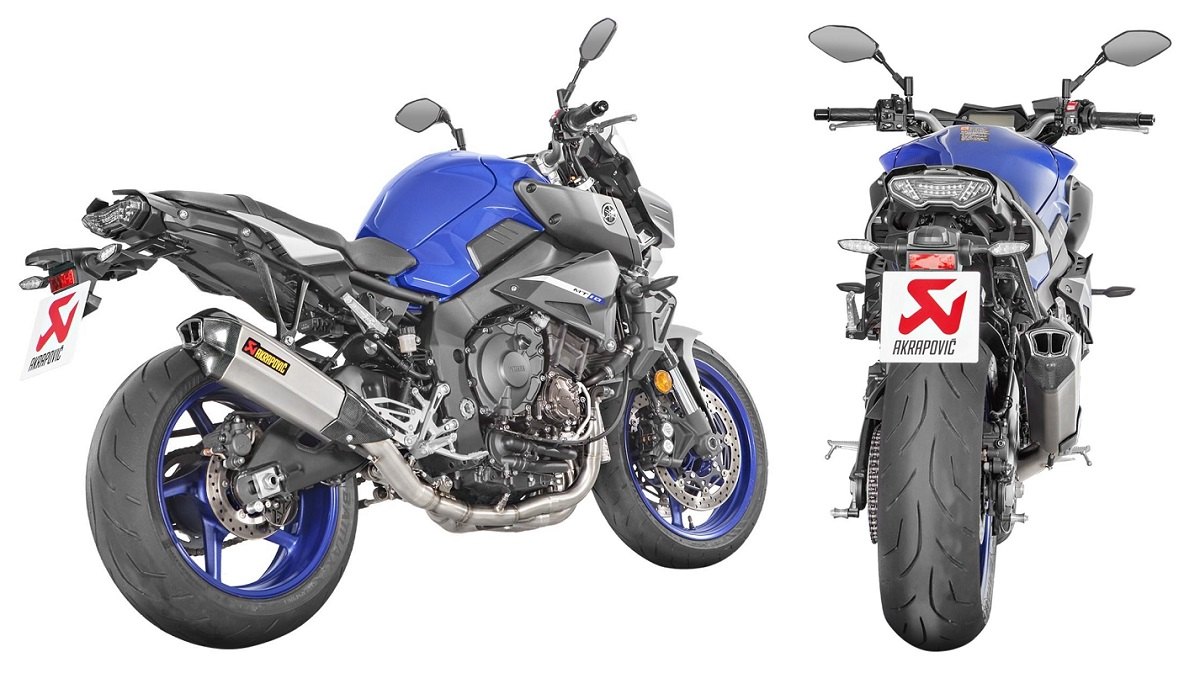 Fitment:
FZ-10 2016-2017 | MT-10 2016-2020
Notes:
This is a Race Only product that is to be used solely for competition. It cannot be used on vehicles that are operated on public streets, roads or highways. Its use is limited to closed-course and open-course racing that is formally sanctioned by a recognized racing organization. Any other use, including recreational off-road use, could be in violation of local, state and federal laws. Shipping Restriction: CA, NY, ME.
Specifications:
• Type: 4 into 1
• Material: Titanium
• Muffler/End Cap Finish: Titanium/Carbon Fiber
• Max Power Increase: 4.6 (HP Imperial) / 4.7 (HP Metric) / 3.5 (kW) / 11250 (RPM)
• Max Torque Increase: 3 (lb/ft) / 4 (Nm) / 3900 (RPM)
• Noise Increase: 7 (dB)
• Weight Decrease: 4.8 (kg) / 10.6 (lb) / 42.5 (%)
• ECU Remapping: 2
• Muffler Insert: 1
• Installation Time Min: 90
Features:
• EC Type Approval
• ECE Type Approval
• Designed to maximize horsepower and torque of your motorcycle
Click on the image to enter the product page at MOTORCYCLEiD.com for more information.
To browse the full catalog of Akrapovic exhaust systems, click the "Shop Now" button below:

Give our sales team a call at 888.903.4344 (Toll Free) or 1.732.867.9995 (International) and we'll
match any competitor's price
.​