Discussion Starter
·
#1
·
Yo...

I have been wanting to raise my bars for a while now. Especially after the addition of the comfort seat. The seat effectively lowered the bars because the seat is higher.

Not wanting to spend north of a hundred USD, I decided to see what me & my lathe could accomplish tonight. I did this mod tonight with zero dollars invested, but I had a few items laying around from other builds.

After taking the bar mounts off the tripple, I unscrewed the 1.25x10x45mm stud out of the bottom of the stock risers. In its place I installed a stud that measured 70mm long. This stud is good for a 1 inch (25mm) rise. The stud is off of, I think, an 1983 Honda CR480 head stud. (10X70X1.25mm threads)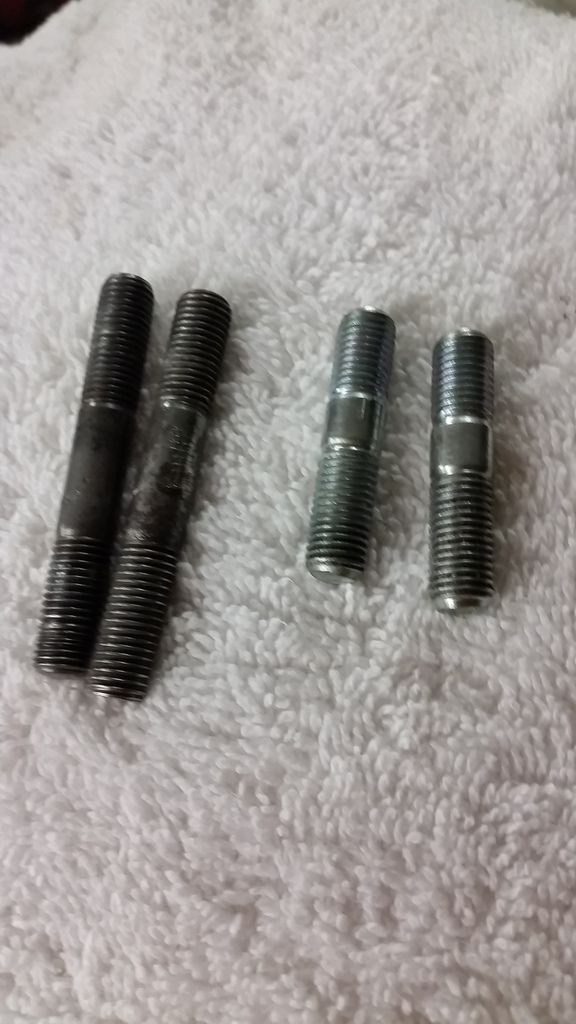 I proceeded to turn a piece of alum to the width of the bottom of the stock risers. Drilled a 10mm hole thru the center and I had my collar.

Easy peasy peeps! :nerd:




And the best thing of all is it didn't cost me a thing. Got to like that!!